Enrolling in benefits with the facts is important. So is knowing when to enroll. Grab your employees' attention with this Act Now! Enrollment poster.
Easily communicate your enrollment dates with the vibrant and noticable benefits enrollment poster you can self-print immediately.
What's included and when?
17" x 11" and 11" x 8.5" pdfs
(After completing your purchase, you can immediately download the zip file with the pdfs. You will print them in-house or with a print shop.)
What's cool?
You can choose to have your logo added for a small up charge
What's even cooler?
You'll get this poster (with your logo and enrollment dates added) for FREE with the purchase an Outdoor Vibrant enrollment guide (any size).
When and how to use:
Self-print the poster and write the dates in the area provided, like this: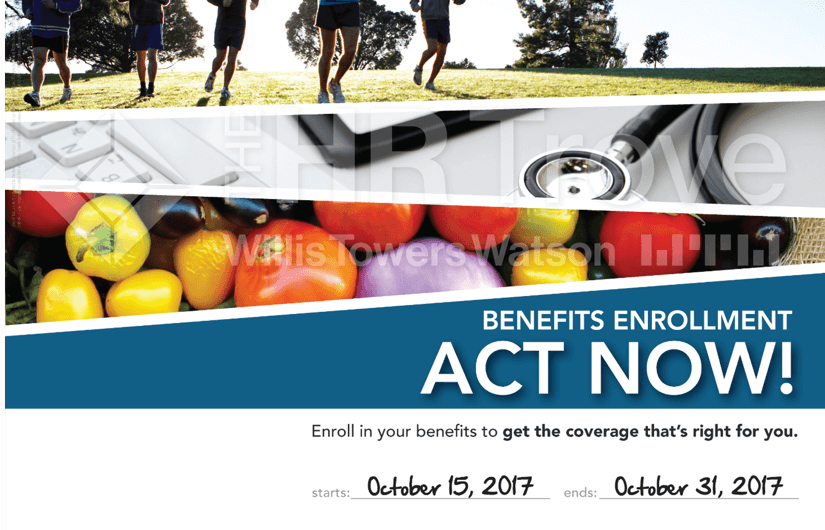 Have multiple locations? Email the poster to a local coordinator and have them print and write the dates and post
Pro Tip:
Write the dates in a bright color ? the combo of this and the handwriting make the dates stand out.
Series: Benefits Enrollment Guides — Outdoor Vibrant design